Research & News
GFIS offers access to nearly 100 research and news services. Review our offerings of free, bundled and premium services, as well as our a la carte subscriptions and separate data services.
Services
All Services
In relation to the fees quoted for Research and News, GFIS retains 5% - 10% of these fees to cover administrative and other costs related to the provision of these data services. The remainder of the fee is paid to the vendor.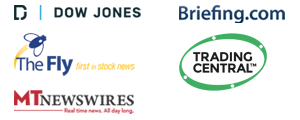 FREE TRIAL *
Professional Data Bundle
Monthly Fees:
Global
(includes all three regions)
Description:
The Research Data Bundle for each region includes the following:
Region Specific Dow Jones Trader News
Briefing.com (Global Professional and North America Professional only)
MT Newswires (Global Professional and North America Professional only)
The Fly (Global Professional and North America Professional only)
Trading Central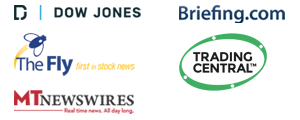 FREE TRIAL *
Non-Professional Data Bundle
Monthly Fees:
Global
(includes all three regions)
Description:
The Research Data Bundle for each region includes the following:
Region Specific Dow Jones Trader News, Briefing.com, MT Newswires, The Fly, Trading Central

Description:
Insightful Analysis and Commentary for U.S. and Global Equity Investors. Publishes articles on stock, sector news and market commentary to financial analysis and industry research.

Description:
Generates quality engagement with real-time analytics to improve visibility and expand an investor's understanding. It also delivers custom data-feeds on private/public companies, global exchanges, data providers & news aggregators, and financial sites & news agencies.

Description:
Alexandria's disruptive technology discovers sentiment intelligence in the world's unstructured content and delivers it to institutional investors in contexts that matter to them. Alexandria Investment Research and Technology, Inc. creates text analytics and sentiment assessment tools for the investment industry. It helps professional investors in algorithmic trading, risk and compliance, portfolio research, and sales and trading.

Description:
Provides detailed quantitative research on Exchange Traded Funds (ETF). The fundamental tenet of our constituent level, fundamentals-based research process is to provide a forward-looking detailed view of a fund's investment merit and investment exposure.
FREE TRIAL *
Description:
At the pulse of the markets with AWP Financial News, the leading business news agency in Switzerland: fast, relevant and up-to-date.

FREE TRIAL *
Monthly Fees:
Benzinga Breaking News
No API Access
Benzinga Breaking News Pro
API Non-Professional
API Access: Select this subscription to access the Benzinga Pro news feed via the Trader Workstation API.
Benzinga Breaking News Pro
API Professional
API Access: Select this subscription to access the Benzinga Benzinga Breaking News Pro news feed via the Trader Workstation API.
Description:
A real-time browser-based newsfeed with pre/post market earning reports and ratings coverage gathered from hundreds of research firms. The CryptoCurrency Newswire allows access to headlines & articles that cover cryptocurrency content, major coins, blockchain ETF coverage and daily pricing updates.

FREE TRIAL *
Monthly Fees:
Briefing General Market Columns
Description:
A sampling of the more active content found on Briefing.com website subscription services. Includes: Stock Market Update, Story Stocks, Economic Calendar, Up/Downgrades, Splits Calendar, IPO Calendar, Daily Sector Wrap, Tech Stocks, Rate Brief, and Fed Brief. Keeps investors fully informed on portfolios and the markets in general.

Description:
Capitalise is an award-winning automated trading platform. It converts natural language into effective investment strategies.

With Capitalise's award-winning automated trading platform you can optimize your trading performance, protect your positions, and manage your investments. Always maximize your profits by acting faster on a variety of market data signals such as stocks, news events, fundamental data, technical analysis, forex, indices, ETFs, and more.

Description:
Channelchek.com, is Noble's free investor portal that offers independent research, balanced news, advanced market data, webcasts, roadshows, videos, podcasts and more. There are more than 6,000+ small and microcap companies hosted on Channelchek.

FREE TRIAL *
Monthly Fees:
China Knowledge Newswires
FREE1
China Knowledge Research Reports
Description:
China Knowledge Online Pte Ltd is financial newswires and research provider to global financial terminals and aggregators with a focus on Chinese equities, fixed income, mutual funds, OTC stocks, trusts, RMB and derivatives. The company is headquartered in Singapore and operates in other major cities of China such as HKSAR.
1. The China Knowledge newswire is free for one year and then will cost USD 60.00

Description:
China Perspective is an independent Hong Kong media which focuses on China-related investment write-ups. Founded by a group of journalists, investment bankers and investment analysts, China Perspective aims to provide the best-in-class business news for the real China experts around the world. We leverage our in-house AI technology to produce meaningful and insightful investment research reports and articles bringing added value to those who invest in China.

FREE TRIAL *
Monthly Fees:
Dow Jones North American Briefing & Top News Today Newsletters
Dow Jones News Service: North America
Dow Jones Institutional News: Global
Dow Jones US Press Release
Dow Jones Real-Time News: Global
Dow Jones Real-Time News: North America
Dow Jones Real-Time News: Europe
Dow Jones Real-Time News: Asia-Pacific
Description:
A service for active retail traders focused on equities markets. Real-time coverage of corporate actions in the region as well as major large caps globally. Provides high level coverage of major stock market events and economic indicators, with as many as 3500 stories per day.

FREE TRIAL *
Description:
Faster business insights - dpa-AFX Wirtschaftsnachrichten GmbH is one of the leading news agencies for German and English language real-time financial and economic news. With a worldwide network of journalists, dpa-AFX provides independent, reliable and fast news on international financial and economic developments. To find out a little faster than others was always worth money - even when the pioneers of the news system sent carrier pigeons on their trips with market prices. This also applies in today's high-speed digital age. dpa-AFX reports in real-time on everything that moves the markets: including companies, stock markets and economic data from around the world to financial professionals. dpa-AFX delivers news to banks, financial service groups and the media to enable them to provide their customers and employees with financial news on terminals. dpa-AFX news reports are used among other things in stock trading, fund management and asset management.

dpa-AFX is a German newsfeed.

Description:
Provides unbiased, jargon-free, market-focused analysis written by a team of senior economists. Data includes the prior release, revision to the prior release, consensus, and actual data. Consensus is proprietary and actively managed to ensure optimum results from the forecasts submitted by economists around the world who participate in Econoday's survey. Key events are ranked to make sure investors know which event matters most to the market. Notifications include the release of economic indicators, central bank announcements/minutes, as well as unscheduled market-moving events. Daily and weekly articles broaden the coverage to include market activity generally, such as updates on stocks, bonds and currencies.

Description:
Provides insightful research on a company's business model, financial forecast, equity valuation and key sensitivities. The firm delivers research for improving visibility and increasing investor understanding of all the companies.
Description:
Estimize is a crowdsourced financial estimates platform offering a true view of market expectations on 2100+ stocks. Equity fundamental and economic estimates crowdsourced from buy side, independent and amateur analysts.

Description:
Technical Forecast, Weekly ETF picks, and flagship Profit Strategy Newsletter. A global examination of every major ETF category including stocks, bonds, real estate, commodities and currencies is provided.

Description:
Combines market commentary from IBG traders, global exchanges, and other market veterans into one forum.

Description:
The IBKR Quant Blog serves quantitative professionals who have an interest in programming.

FREE TRIAL *
Description:
Mace News delivers real-time economic news for investors. That means expert coverage of economic indicators and policy-makers, especially central bankers. Mace News provides alerts on upcoming macro news that may move markets so you won't be caught off guard. Our team responds to reader requests and adjusts as market interests shift.

Description:
Determines the sentiment of a news or information and alerts users of its potential impact.

FREE TRIAL
Monthly Fees:
Mill Street Research Trader Ideas
Description:
Mill Street Research is a boutique consulting and research company focused on providing high quality, independent Global Portfolio Strategy research to clients. The firm provides proprietary quantitative data and rankings as well as tools and commentary to help investors make better asset allocation and stock selection decisions. The weekly Mill Street Research Trader Ideas report uses Mill Street's flagship quantitative and graphical stock selection tool, known as MAER, to screen the most attractive stocks from the S&P 500 and includes the proprietary MAER charts for each highlighted stock.

FREE TRIAL *
Monthly Fees:
MNI Select Chinese Simplified
MNI Select Chinese Traditional
Description:
MNI is a provider of news and intelligence specifically for the global foreign exchange and fixed income markets, providing actionable insight for market professionals and those seeking to make investment decisions. MNI's reputation for delivering mission-critical information has been built over three decades. They offer not only news, but news analysis: linking breaking news to the effects on capital markets. MNI's mission is to provide "All Signal, No Noise".

FREE TRIAL *
Monthly Fees:
Morningstar Equity Ownership
Morningstar Insider Trade Log
Morningstar Equity, ETF, and Credit Research Reports Non-Professional
Morningstar Equity, ETF, and Credit Research Reports Professional
Description:
Morningstar Equity provides a 1 to 5 star rating based on their analysts 'fair value estimate' of how much a company's business is worth per share. Morningstar ETF evaluates the opportunity of ETFs to build more efficient portfolios ('Portfolio Builders') and the potential to beat the market ('Market Beaters'). Morningstar Corporate Rating measures the ability of a firm to satisfy its debt and debt-like obligations.

Description:
The Motley Fool, LLC, a multimedia financial-services company, provides financial solutions for investors through various stock, investing, and personal finance products. The content is available to the public on our website and fool.co.uk, in its Motley Fool Money podcast, nationally syndicated newspaper column, books, radio shows, mutual funds, and premium investing services.

FREE TRIAL *
Monthly Fees:
New Constructs Reports on Stocks, ETFs and Mutual Funds
New Constructs - Unlimited Research and Alerts
Description:
New Constructs, LLC is an equity research firm specializing in quality-of-earnings, forensic accounting, and discounted cash flow valuation analyses for public companies. The firm provides ratings on company stocks, ETFs, and mutual funds. The firm provides the most attractive and most dangerous stocks report including stocks to buy in large-cap and small-cap range.
Learn More
3rd Party Tool

FREE TRIAL *
Description:
Peak Capital Management applies a rule based process that evaluates risk to the portfolio everyday prior to market open and adapts and responds as appropriate. Peak Capital strives to manage uncertainty by adhering to a disciplined, multi-strategy approach that incorporates non-correlated assets.

FREE TRIAL *
Description:
Real Vision is financial television for smart investors. It offers video-on-demand with unique peer-to-peer conversations between leading industry figures. The long-form content approach results in a high-level discussion with deep industry insights.
Learn More
3rd Party Tool

Description:
Redsky Markets a data analytics company that has developed a proprietary software language allowing for rapid queries of large data set. Redsky provides real time alerts via text message RSS feed on mobile app.

Monthly Fees:
Refinitiv Global Financial Market News
Refinitiv Reuters News (English plus 10 other languages)
Refinitiv Reuters Stockreports+
Refinitiv StreetEvents Calendars
Refinitiv Worldwide Fundamentals
Description:
Refinitiv is the world's leading source of intelligent information for businesses and professionals. We combine industry expertise with innovative technology to deliver critical information to leading decision makers in the financial and risk, legal, tax and accounting, intellectual property and science and media markets, powered by the world's most trusted news organization.

Monthly Fees:
Seeking Alpha Earnings Call Transcripts
Description:
Stock market insights & financial analysis. Provides research articles covering broad range of stocks, ETS and investment strategies. Insights are provided by buy side investors and industry expert.

Monthly Fees:
S-Score, S-Volume, S-Delta, S-Mean, S-Volatility, and S-Dispersion
Description:
Founded in 2011, Social Market Analytics, Inc. (SMA) goal was to harness the massive amount of unstructured financial data across both Alternative and Traditional sources into machine readable feeds and market intelligence. SMA aggregates the intentions of professional investors as expressed on Twitter and provides the financial and marketing communities with new data sources to evaluate financial data sets, help enhance returns, and reduce risk. We use our patented process to filter for professional investors, calculate sentiment at the Tweet level, and publish our proprietary metrics. SMA provides predictive sentiment for all major asset classes.

Monthly Fees:
Trading Reports and Ahead of the Curve
Daily Tech Market Analysis
Description:
Proactive, Risk Controlled Strategies are a natural by-product of objective analysis. At Stock Traders Daily, their focus since 2000, is to provide a multi-tiered market analysis that is designed to help identify prime trading candidates.

FREE TRIAL *
Monthly Fees:
StreetInsider.com Analyst Actions
StreetInsider.com Premium
Description:
StreetInsider gives members an "inside" look at Wall Street, providing access information once only available to Wall Street elite. Streetinsider Premium offers members a hard hitting, market moving news feed that weeds out non-actionable items. Some key trading categories covered include: M&A, hedge fund news, analyst rating action, comments, FDA news, Trader Talk, Rumours, and Momentum movers to name a few.

Description:
Provides investment ideas according to one's interest, preferences, and level of investment sophistication influence.

Description:
TipRanks is the most comprehensive dataset of analysts, hedge fund managers, financial bloggers, and corporate insiders. We provide answers to the most basic questions: Are they reliable and accurate? What is their track record? Are there better opinions out there? And, the most importantly- should I listen to this particular person? TipRanks stops the guessing game and shows you an updated and accurate view so you can make the most educated investment decisions. We publish articles covering the latest activity from major analysts, hedge fund managers and bloggers to give you the must needed edge on the market.

Monthly Fees:
Trading Central
Only available in bundled package.
Description:
Trading Central is a global leader of financial market research and automated investment analytics. Trading Central's Technical, Fundamental and Value-based analytics continually monitor the market, enabling today's investors to find, validate and optimize their strategies.

FREE TRIAL *
Description:
ValuEngine provides individual stock valuation and forecasting reports on over 4,000 US stocks and over 1200 Canadian stocks. The ratings and forecast report incorporates the outputs from all of their proprietary models and includes a valuation overview, rating, fail value assessment, return forecasts, market ratio-based valuations, comparable stock analysis, and complete company financials.

Description:
Zacks Investment Research, Inc. is an investment research firm. The firm provides research coverage for companies using a blend of quantitative models and traditional fundamental analysis. It provides equity research, price response indicator, estimate analytics, market summary, rank stocks, portfolio tracker, exchange traded funds report, mutual funds report, options report, finance reports, education reports, video commentaries, and earnings analysis.

FREE TRIAL *
Description:
Alliance News Global500 reports on the 500+ companies that make up the leading stock indices around the world, including the Stoxx Global 150, Dow 30, Nasdaq 100, FTSE 100, DAX 30 and CAC 40. Alliance attracts investors from both home and abroad while their influence is felt by partners, competitors and consumers alike.

Markets can be sensitive to politics and economics. Alliance News journalists and its partner news agencies track the key data reports, central banks decisions and government policy debates from the biggest and most interconnected economies - from China and Australia to France and Germany to the US and Canada.

FREE TRIAL *
Description:
Bullseye Brief presents three thematic, actionable investment ideas every other week. On the off-weeks, Bullseye sends a Sunday night roadmap for the week ahead, as well as a midweek podcast with insight from some of the most respected money managers on Wall Street. Bullseye looks for companies with a compelling fundamental story, data which supports his thesis, and a newsy hook which makes people lean in.

FREE TRIAL *
Monthly Fees:
CFRA Premium Pack Non-Professional
CFRA Premium Pack Professional
Description:
CFRA is one of the world's largest independent research firms, helping global subscribers improve their investment and business decision-making. The firm's differentiated proprietary methodology is designed to provide high quality research, designed to enhance portfolio performance and reduce risk.

FREE TRIAL *
Monthly Fees:
ChartSmarter Daily Game Plan
Description:
A research service dedicated to the art of technical analysis. The ChartSmarter team generates ideas for serious investors while trying to keep things as simple as possible. ChartSmarter focuses on the long term, letting winners run and cutting losers quickly to maintain capital. They employ both traditional and non-traditional cutting edge strategies.
Monthly Fees:
CUSIP Service Professional
Description:
CUSIP Service. CUSIP Service. CUSIP Service. CUSIP Service. CUSIP Service. CUSIP Service. CUSIP Service. CUSIP Service. CUSIP Service. CUSIP Service. CUSIP Service. CUSIP Service. CUSIP Service.

FREE TRIAL *
Description:
Economatica specializes in handling financial information. Their SaaS based investment research platform rapidly organizes and systemizes data for all company stocks, ADRs, and ETFs listed on the major US exchanges. Economatica provides the information investors need to make better investment decision with a cloud-based platform that helps analyse securities and portfolios with the flexibility to meet an investors unique needs. These user-friendly tools allow investors to extract value from essential financial information and achieve the best investment results.
Learn More
3rd Party Tool

FREE TRIAL *
Description:
FinGraphs shows trends, price targets, and risk for end of day or intraday trading on forex, stocks, and ETFs. FinGraphs focusses on the essentials of any technical analysis decision making process. It allows users to instantly assess potential trends, possible price target zones and risk levels.

FREE TRIAL *
Monthly Fees:
The Fly
API Access: Select this subscription to access The Fly via the Trader Workstation API.
Description:
The Fly is a leading digital publisher of real-time financial news. The Fly financial market experts understand that news impacting stock prices can originate from anywhere, at any time. The team scours all sources of company news, from mainstream to cutting edge, then filters out the noise to deliver short-form stories consisting of only market moving content.

FREE TRIAL 3
Description:
FSinsight.com helps clients make better informed decisions though a data intensive approach which seeks to exploit anomalies that identify sectors and stocks which should outperform. Subscribers receive two weekly publications. Our robust newsletter of keen fundamental, technical and policy research from well-known strategists Tom Lee, Rob Sluymer and Tom Block is published every Friday. Our mid-week publication, Signal From Noise, is a weekly gimlet-eyed look at markets and stocks from former Barron's writer Vito Racanelli. FSinsight.com concentrates on delivering analysis, not opinions, and as an independent research provider, our clients come first.

3

FREE TRIAL *
Monthly Fees:
Fundamental Analytics Non-Professional
Fundamental Analytics Professional
Description:
Fundamental Analytics is an interactive website for commodity traders to research price behavior of commodities and fundamental data affecting prices. It is a website where subscribers can generate graphs, tables, and analyses of price data along with related fundamental supply/demand data.

FREE TRIAL *
Description:
GimmeCredit provides corporate bond research services for credit market investors and traders worldwide. The company offers research reports that provide recommendations based on the research of credit quality, capital structure, valuation and market prices, intraday comments, which provides analysis of the implications of events and market activities; and credit scores, which are forward looking quantitative indicators for companies.

FREE TRIAL *
Monthly Fees:
Gordon Haskett Event-Driven Research
Description:
GHRA's leading event-driven research team led by Don Bilson generates insights and actionable stock ideas by analyzing and attempting to anticipate strategic events, including M&A, activism, spinoffs, restructurings, and board/management changes.

FREE TRIAL *
Description:
Hammerstone has levered its collective knowledge of the financial industry to create a financial media product that allows its subscribers to gain an edge against the market. Hammerstone market feeds, is an instant message stream for traders, providing subscribers with up-to-the-minute breaking news headlines and an analysis of the factors that drive the market.

FREE TRIAL *
Monthly Fees:
Hightower Report Daily Energy Comment
Hightower Report Daily Financials Comment
Hightower Report Daily Grains Comment
Hightower Report Daily Livestock Comment
Hightower Report Daily Metals Comment
Hightower Report Daily Soft Commodities Comment
Hightower Report Daily Package
Hightower Report Weekly Report Market Letter
Description:
Individual traders, brokers, and managers look to the Hightower Report to help them navigate today's complex markets. Their morning commentary provides concise, fundamental analysis on all the major market segments, including grains, livestock, financial markets, metals, energy, and soft commodities. Also includes a weekly market letter released Friday afternoons for up-to-date ideas and strategies to start the next trading week.

FREE TRIAL *
Monthly Fees:
InsiderInsights Pro Trader
Description:
Fintech research firm producing alpha-generating analysis of insider data in real-time via a proprietary Ratings Expert System, and delivering conclusions via subscription and custom research products.

FREE TRIAL *
Monthly Fees:
The Economy Matters - MacroRisk Analytics
Description:
MacroRisk Analytics was created by a group of veteran Economics and Finance PhDs who have published extensive academic research explaining the foundations and evidence supporting their model. They also have over 10 patents that cover their methodology. MacroRisk Analytics is a two time winner of the William F. Sharpe Indexing Achievement Award, given at the Global Indexing & ETFs conference, sponsored by IMN and Euromoney Institutional Investor PLC. MacroRisk Analytics research reports are provided via their MacroRisk Research service.

FREE TRIAL *
Description:
MarketDesk includes easy-to-understand investment research at an affordable price. The research is built to provide actionable investment ideas and cut through the market noise so investors can understand the big picture. View the sample reports to see the full offering.
FREE TRIAL *
Monthly Fees:
MarketEdge Non-Professional
MarketEdge Point & Figure Breakouts and Early Alerts
Description:
The Market Edge Technician report provides in-depth analysis on over 3,600 stocks. Updated daily, the research looks at short and intermediate term strengths and weaknesses and provides specific, actionable recommendations. A Calendar of Technical Events alerts investors to changes in pertinent technical indicators.

FREE TRIAL *
Description:
MarketGrader offers independent, fundamental research on 6000 North American equities. Their quantitative research system grades each company across 24 fundamental metrics across four core categories: growth, value, profitability, and cash flow. The result is an overall grade between 0-100 and an objective Buy, Hold, or Sell rating focused on each company's potential for long-term capital appreciation.

FREE TRIAL *
Description:
Draw on many years' experience writing institutional research for hedge funds and professional investors, Adam has created Market Life. Hard-hitting, easy-to-read reports which will give solid perspective on direction and risk in major markets.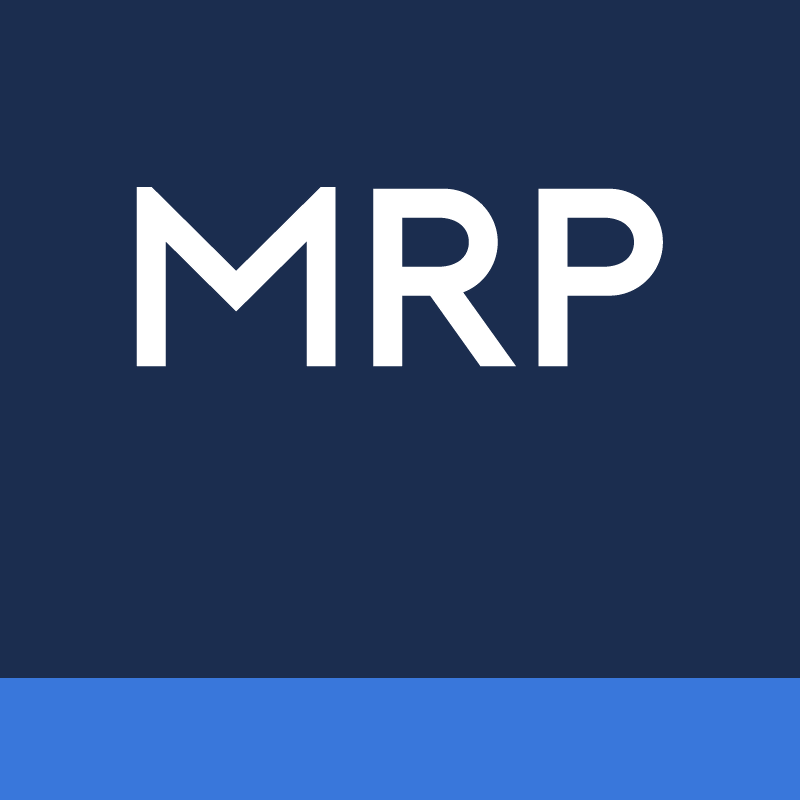 Monthly Fees:
McAlinden Research Products
Description:
McAlinden Research Products (MRP) provides independent investment strategy research to investors worldwide. The firm's mission is to identify alpha-generating investment themes early in their unfolding. On a daily basis MRP scans hundreds of data and news sources looking for disruptive events that are unfolding around the world and compiles the most investment-relevant information into a Daily Intelligence Briefing report.

FREE TRIAL *
Monthly Fees:
MT Newswires Live Briefs North America
MT Newswires Live Briefs Global Markets
Description:
Used by most of the largest bank and asset management firms. With up-to-the minute coverage of equities (US and Canada), commodities, options, bonds, FX and all global economic events. Live Briefs PRO is produced by MT Newswire's experienced staff of economists, financial journalists, and editors delivering clients with a zero noise source of original, multi-asset class real-time news.

FREE TRIAL *
Description:
Nautilus Investment Research partners with the world's most sophisticated institutions to manage risk and identify opportunity in all types of market environments. With systematic processes, robust technology, historical perspective and independent insight, the Nautilus approach tunes out the crowd and discovers patterns that matter.

FREE TRIAL *
Monthly Fees:
Naviga Newsfeed - Cannabis Alert
Naviga Newsfeed - Investment Ideas
Description:
Using our proprietary taxonomy, Naviga creates aggregated news topics from thousands of reputable business sources including Pro-feeds, regulatory announcements, rumour wires and web sites. Naviga – working to create alpha by distilling stories from background noise.

Monthly Fees:
NDR Advisory Publications
Description:
Ned Davis Research (NDR) helps investment management professionals make better decisions with unbiased, insightful and risk-appropriate quantitative indicators, strategy, models and analysis across asset classes.
FREE TRIAL *
Description:
Passiv is an automated portfolio management tool that makes it easier for DIY investors to follow a balanced fund investment strategy and grow their wealth. With Passiv, you can be your own wealth manager and free yourself from spreadsheets. Passiv is free to use, but you can upgrade your account to access more advanced features and get more convenience.

FREE TRIAL *
Description:
PropThink is a leading online destination of retail and institutional investors seeking actionable analysis of publicly-traded, emerging growth companies in the healthcare sector. PropThink provides specific long and short trading ideas to investors in the healthcare and life sciences sectors and identifies and analyses technically complicated companies and equities that are grossly over-or under-valued.

FREE TRIAL *
Monthly Fees:
Rareview Macro - Sight Beyond Sight
Description:
Sight Beyond Sight® is a global macro trading newsletter written daily by Neil Azous. With close to two decades of institutional experience across asset classes, Neil interprets the day-to-day economic, policy and strategy developments and provides actionable trading ideas for investors. Four publications are produced a week.

FREE TRIAL *
Monthly Fees:
SADIF Analytics Non-Professional
SADIF Analytics Professional
Description:
SADIF is an independent research firm providing unbiased and conflict-free rating updates and quarterly equity research on more than 20000 companies worldwide. Recommendations are based on fundamental financial analysis complemented by technical inputs. The service is a comprehensive tool for analysis and development of actionable investment ideas.

FREE TRIAL *
Description:
Stock Reports on 6,000 stocks and web based application for finding investment ideas and building portfolio strategies based on high quality research.

FREE TRIAL *
Description:
Actionable indicators for Options trading.

Description:
Simply Wall St helps investors make more informed decisions. Simply Wall Street conducts in-depth and unbiased fundamental analysis on thousands of listed companies worldwide allowing you to quickly identify and research opportunities.

FREE TRIAL *
Description:
Slingshot Insights is an expert network and management access company focused on healthcare and biotech space. Slingshot Insights focuses on fulfilling specific interview requests for investors on stocks and records and transcribes telephone interviews.

Description:
Smartkarma connects independent investment research analysts to institutional asset managers, such as sovereign wealth funds, hedge funds, pension funds, boutiques, and family offices. Smartkarma Plus aims to uncover big money themes along with robust data tools.

FREE TRIAL *
Monthly Fees:
StockPulse Pulse Picks North America
StockPulse Pulse Picks Asia
StockPulse Pulse Picks Europe
StockPulse Pulse Picks Global
StockPulse Pulse Picks North America Professional
StockPulse Pulse Picks Asia Professional
StockPulse Pulse Picks Europe Professional
StockPulse Pulse Picks Global Professional
Description:
Since 2011 StockPulse collects, rates, and evaluates messages from social media and traditional news from all over the world. Besides Twitter and traditional news, the software is specialized to deeply crawl all online communities where users discuss financial markets, e.g. Reddit, StockTwits or investing.com. There is a large coverage of European and German markets. Natural Language Processing (NLP) is done in English, German, and Chinese. StockPulse data is used in quantitative strategies, risk and portfolio management, trade surveillance, and much more financial applications.

FREE TRIAL *
Monthly Fees:
TheStreet Equity Research
Description:
TheStreet Ratings is TheStreet's award-winning quantitative equity rating service and it will put an investor's portfolio through the kind of tough scrutiny it must pass to succeed. With specific buy, hold, or sell recommendations for over 4,300 U.S. equities; each stock comes with a specific A through F score and a detailed up-to-date five-page research report.

FREE TRIAL *
Description:
Variant Perception has been providing research to institutional investors for over 10 years. Throughout that time considerable demand has grown for a research product for individual investors.

TheLeadingEDGE: A macro and asset allocation research publication geared toward the everyday investor. A LeadingEDGE subscription provides a monthly, in-depth report, and provides actionable advice and strategic asset allocation recommendations. It also includes a weekly "global extremes" dashboard, that shows the most euphoric and beat down countries, sectors, asset classes and currencies.

FREE TRIAL *
Description:
As companies move their business operations to the Internet, new data trails are being created that can provide unique insights on these companies. Thinknum indexes all of these data trails in one platform, providing investors with critical data points that others miss.

FREE TRIAL *
Monthly Fees:
TOGGLE Daily Market Brief
Description:
TOGGLE is an AI portfolio assistant, covering most asset classes and instruments. TOGGLE helps you protect your capital and make informed tactical trading decisions. With world-class traditional and alternative data like IBES Expectations and ESG rankings, get deep insights on all aspects of your portfolio. TOGGLE puts hedge-fund grade insights at every investor's fingertips. Invest rationally, not rashly. *TOGGLE Copilot Plus is enabled for a free trial from April 1st 2021 – June 1st 2021.

FREE TRIAL *
Monthly Fees:
Tradable Patterns -
Today's Top 3 Trades
Description:
Tradable Patterns' daily newsletter provides technical analysis on a subset of three CME/ICE/Eurex/SGX futures, spot FX and cryptocurrency markets.

FREE TRIAL 2
Description:
UBS Live Desk Institutional offers a window into the global trading floor of one of the world's largest investment banks. This real-time feed delivers the latest views, thoughts and opinions direct from people at the cutting edge of financial markets.

2 *UBS Live Desk is enabled for a free trial from August 1st 2020 – March 1st 2022.
FREE TRIAL *
Monthly Fees:
Validea Guru Stock Reports and Ratings
Description:
Validea's Guru Stock Reports provide an independent, unbiased analysis of a stock's potential using the fundamental investment strategies of legendary investors, including approaches based on Ben Graham, Warren Buffett, John Neff, Martin Zweig and others. Reports contains BUY/SELL/HOLD ratings and a snapshot of the ratings change history.

FREE TRIAL *
Monthly Fees:
Vermilion International Compass
Description:
Vermilion Research is a leading equity research firm serving institutional buy-side clients around the globe. Vermilion's action-oriented research provides professional investors with an in-depth technical analysis of equity market drivers enabling users to make intelligent investment decisions. Products are based on their proprietary methodology for constructing, tracking, and ranking sectors, industry groups, and stocks.

FREE TRIAL *
Monthly Fees:
Wall Street Horizon Corporate Event Data Feeds
Wall Street Horizon Corporate Event Data Feeds Professional
Description:
Wall Street Horizon Inc, provides data on calendar-driven corporate events to the investment industry. It offers data feeds of corporate calendar dates including earnings releases, conference calls, ex-dividend dates, investor conferences, and more.

FREE TRIAL *
Monthly Fees:
WaveStructure Currencies & Indices
WaveStructure Commodities
WaveStructure EU Equities
WaveStructure US Equities
WaveStructure Full Access
Description:
WaveStructure provides a clear and unbiased view of markets while identifying high probability opportunities for limited risk entries. Professional services issue daily Elliot Wave and Action Reaction line analysis covering a wide range of markets. WaveStructure uses a proprietary computer based Elliot Wave system that applies a single unified set of rules and conditions to the analytical process, reducing human input and eliminating the possibility of bias.

FREE TRIAL *
Monthly Fees:
Websim Premium News Non-Professional
Websim Italian Equity Research Non-Professional
Websim Premium News Professional
Websim Italian Equity Research Professional
Description:
Websim is a division of Intermonte Sim and provides retail investors with news and analysis services on Italian listed companies. They provide a Fundamental Analysis report with recommendations and up to date target prices, and their Technical Analysis Strategies on various time horizons, including intraday strategies.

FREE TRIAL *
Description:
Wright FIRST investment research service provides tools for portfolio management and includes proprietary Wright Quality Rating for each company, Investment Commentaries, extensive economic and securities markets Chart Files, and Special Report for over 38,000 of the leading companies in 69 countries. The Wright FIRST investment research Chart File provides an extensive resource with insightful graphs and tables that can be included in client account review presentation.
*FREE TRIAL - Receive free for a 30 day period from date of subscription. The free trial subscription will terminate once the 30 day period is over. Once the trial data has terminated, the account may elect to re-subscribe to continue receiving the data. Should the trial data terminate mid-month and the election is made to re-subscribe, a full month charge will be levied as the exchanges do not prorate fees. For example, an account subscribing to a service subject to a free trial on October 15 will receive data for free until November 14. Should the account wish to continue receiving data past the 14th, the account must log into Account Management and re-subscribe once the trial subscription has terminated. The re-subscription will result in a full month charge for November. This data will then continue until the account unsubscribes from the service.
Market data subscription costs will not be pro-rated. Users who subscribe to or unsubscribe from data mid-month will be charged at the full month rate.
Sales tax and/or VAT is charged when applicable based on account's local jurisdiction.